PACKING
Pretty much everything on Earth is more entertaining and fun than packing. No one likes to do it, and the mention of packing tends to elicit moans and groans. But there is an easy solution! Bekins Moving Solutions offersprofessional packing services for all your stuff! No more smelling like bubble wrap and packing tape, no more arguments over fragile packing: all these problems are easily solved when you hire Bekins Moving Solutions. You can count on us to get everything packed quickly and with care and consideration for all your items.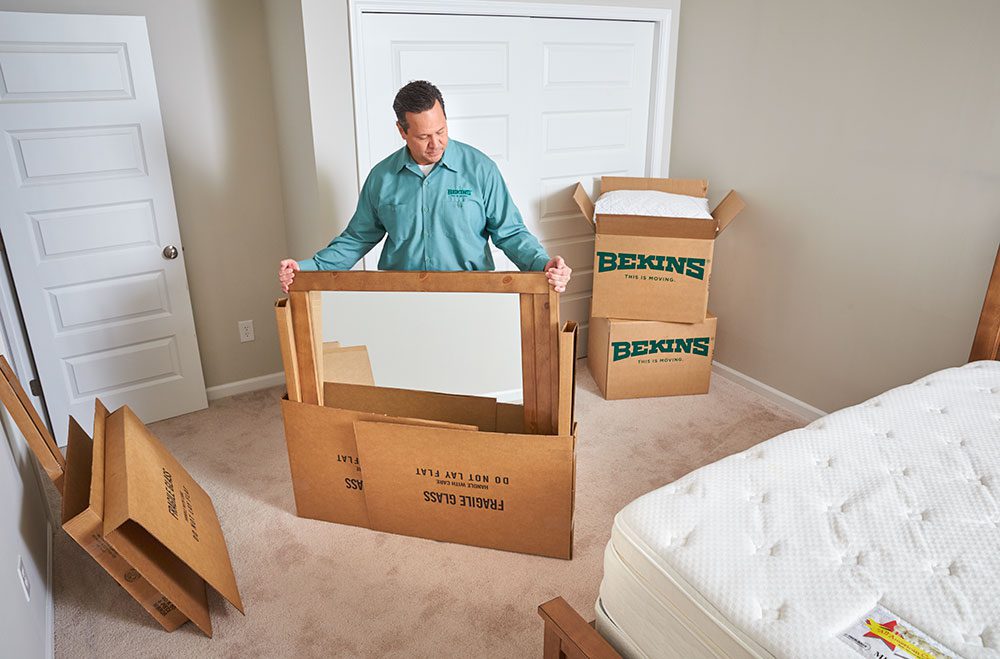 CUSTOM CRATING
Bekins Moving Solutions creates custom wooden crates for any item that you are moving. Let us know the general size and weight and we can construct one quickly and easily. We build crates for all types of items and are happy to think outside the box for creative solutions. We always use high quality wood that can withstand shipping nationally or internationally. Let us know where you are off to, and we will do our absolute best to construct the perfect crate for the ride. Our crates are so well made you will want to reuse them, and some people do! Call us today for more information on our crating services.
OUR CRATING SERVICES INCLUDE:
Wooden Crates
Wooden Boxes
Commercial Crates
Domestic Crating
International Crating
Re-useable Crates
Computer Equipment Crates
Furniture Crates
Business Equipment Crates
Art and Antique Crates
Heavy Machinery Crates
PACKING PROFESSIONALS
There are a lot of movers out there, but Bekins Moving Solutions is a different kind of company. We always emphasize customer care and exceptional service in everything we do. That is why we only hire courteous, punctual, and professional staff members. We know there has to be a level of trust to let strangers come into your home and pack your things. All our staff is drug screened and background checked for safety and our customers peace of mind. We will always treat your items like our own, and that is a promise.