THE INTERSTATE MOVING PROCESS
Many people think that moving interstate is easier than moving internationally. However, even shorter-distance moves have their obstacles. Finding the right interstate moving company can be difficult, especially when you're looking last-minute, but Bekins Moving Solutions is here to help you with your residential or commercial interstate move. We have decades of experience in helping families and businesses seamlessly transition to their new locations. Whether you need a simple move or a complete, full-service move, we are the interstate movers to get the job done right. Call Bekins Moving Solutions today and get your free moving quote!
If you are preparing to move, you are no doubt incredibly busy getting everything packed and prepared. Bekins Moving Solutions is an interstate moving company that can assist you from start to finish, so don't attempt your interstate move alone!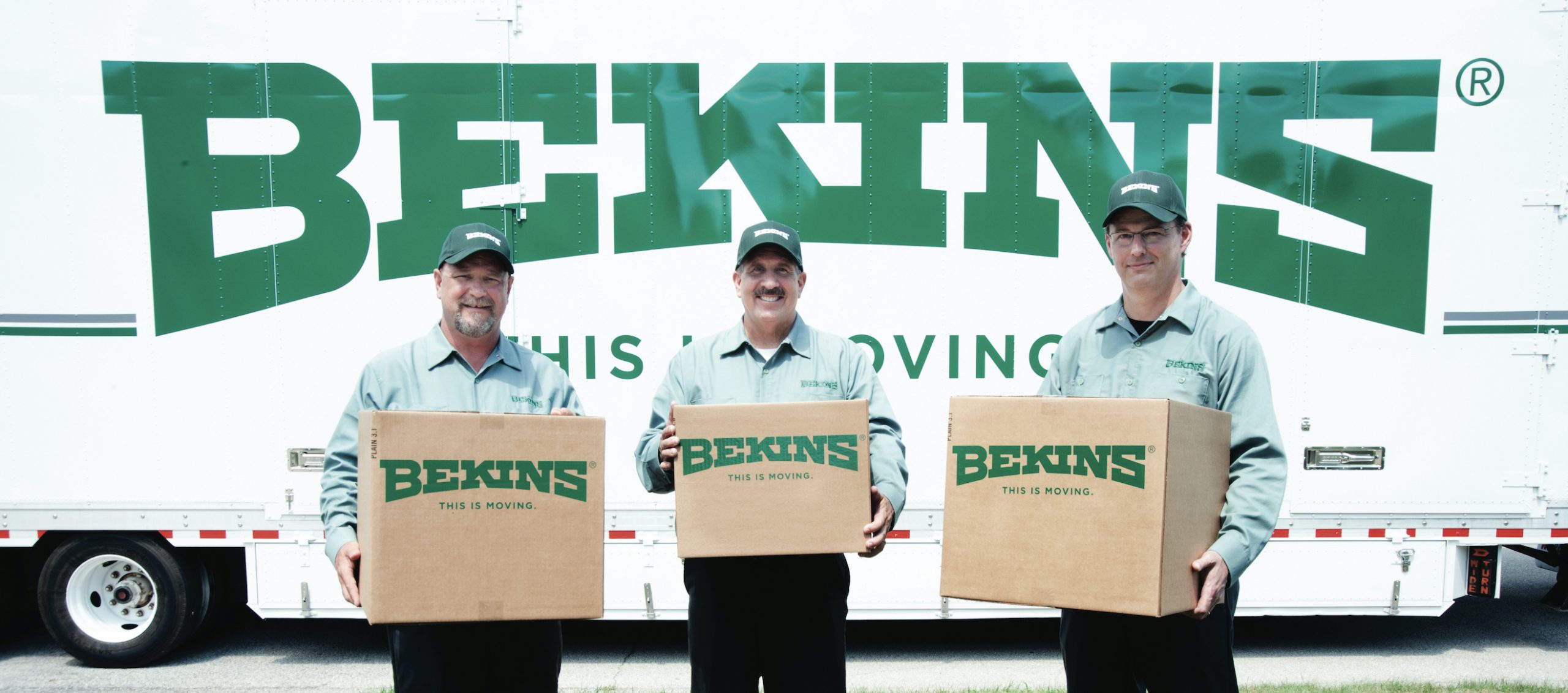 INTERSTATE MOVING TIPS
Moving locally can be stressful, but moving interstate can be a whole new level of difficulty without professional assistance. With a longer distance between your old and new locations, you will need to plan carefully. You don't have the luxury of making multiple back and forth trips. Here are a few tips for moving interstate:
Print out important information for your new home, including maps and directions, in case your cellphone dies or lacks reception.
Check the new state's rules and regulations for pets, vehicle licensing, and school registration.
Pack in advance and use high-quality packing materials that will endure a longer-distanced trip.
Utilize the tools available to you, including a professional moving company.
PACKING FOR AN INTERSTATE MOVE
Packing for an interstate move takes a bit more care and consideration compared to a short local move. Your belongings may be in boxes for a much longer duration and endure more bumps and turbulence than if you were moving within the same city. Fragile items will need extra protection. While you may have been able to get away with minimal packing supplies in a short-distance move, that isn't the case with an interstate move. Invest in high-quality packing supplies, and you can minimize breakage during your move. Even better, contact movers like Bekins Moving Solutions. We can provide all the supplies you need and dispatch a team of packing experts to your home. With our help, your interstate move packing can be done quickly and painlessly.
INTERSTATE MOVING COSTS
If you are moving, it is likely that you have set a particular moving budget. Interstate moving can cost a bit more than a local move and depends on how far you need to go and how much you are taking with you. Some movers charge for their move based on the weight of what you need to bring; others only charge based on distance. Some companies mix the two. Speak with a representative at Bekins Moving Solutions, and we are happy to assist you in providing a no-obligation free estimate for your interstate move.
BEKINS MOVING SOLUTIONS IS A MOVER YOU CAN TRUST
When you are moving, you need to have trust in your moving company. All our interstate movers are always punctual, professional, and courteous. We will always respect your home and protect the area we are moving. Our goal is to create a completely stress-free move. You have enough to think about as you move to your new city; you shouldn't have to worry about your stuff. Leave it to the interstate movers at Bekins Moving Solutions, and forget the rest!