For a long distance DITY move, a moving truck is an absolutely essential requirement.  Trucks...
It is all over again for former Twilight stars Robert Pattinson and Kristen Stewart.  The...
Removal trucks were spotted on Thursday outside the Bel Air Mansion shared by Tom Cruise...
Don't worry – renting a moving truck isn't as complicated as you might think.  In...
Will you be taking care of the loading and unloading of your moving truck on...
Packing up your house is always a challenge, but when it's done, boy, what a...
For someone that doesn't want to hire movers to transport their things from their old...
If you're planning a move or have ever relocated, you know that there are a...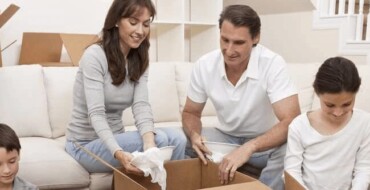 OK, so you're all packed up and your moving truck is about to arrive. What's...
OK, so you've bought all your packing supplies from the local moving company and have...