Moving is stressful – period. Moving an entire business worth of valuables and irreplaceable documents...
As a business, every dollar counts. When you relocate your office, you're doing so for...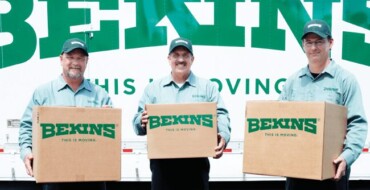 Moving your aging parents or grandparents into a senior home is never an easy task....
According to Monster.com, 72% of people looking for work would be willing to move in...
It is that time of year when a lot of people are considering making big...
Making a move to somewhere completely new can be one of life's most stressful experiences. ...
Moving is rarely a pleasurable experience, and your stress levels can go through the roof...
El Paso is moving.  The longtime Hagerstown eatery is to make a move downtown in...
Moving a whole office can be a massive challenge.  The process can be made smoother...
If you are soon to be undergoing the experience of moving your business, you almost...